Stellenausschreibung Essen&Trinken
Saturday, April 17, 2021
Radio Hadra - Creative Expression
Wednesday, March 24, 2021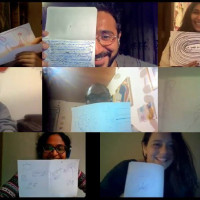 We consider ourselves very lucky to be able to stay inspired by your stories. Here is a look back on these two gems from Karachi who took us on a calming journey - when all of us took a moment from our lives to stop and draw how we feel.
Radio Hadra is a multilingual platform to express, share and hear stories, thoughts and feelings. We look forward on seeing you soon.
zlev-Produkte am Marktstand
Monday, March 1, 2021
Am Samstag lockte der zusammen leben Marktstand im Gemeinschaftsgarten viele interessierte Besucherinnen an. Sowohl Spaziergängerinnen als auch die ausgehungerten Sonnenanbeter*innen verweilten im Garten und konnten bei einem Stück selbstgebackenem Kuchen die Seele baumeln lassen. Besonderer Beliebtheit erfreuten sich die schwarzen Nüsse, gefolgt von unserem leckeren Honig. Viele intensive Gespräche über die Produkte wie auch verschiedene Zubereitungsarten.
Save the Date: Am Samstag, den 20. März von 11-15 Uhr machen wir wieder ein Marktstand im Gemeinschaftsgarten.
Erzählspaziergang Eltern-Kind
Monday, February 8, 2021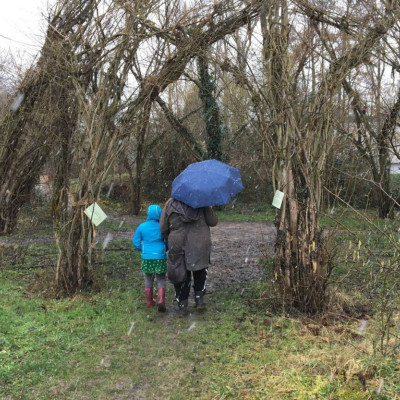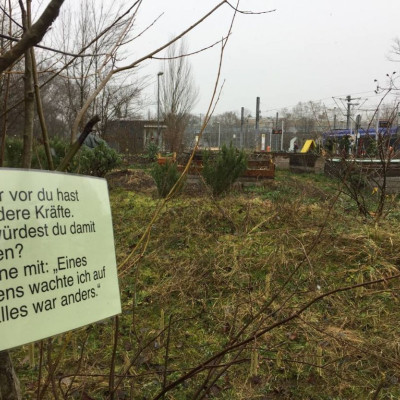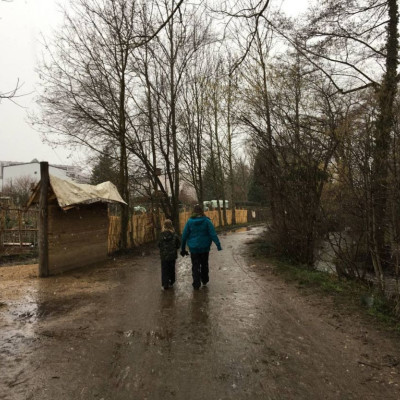 Am Montag Nachmittag haben wir in Kooperation mit Nomadische Erzählkunst e.V.
zu unserem ersten Erzähl-Spaziergang eingeladen: Erzählt haben Kinder zwischen 5 und 10 Jahren und ihre Mamas und Papas, während sie zusammen durchs Quartier Vauban flaniert sind.
45 Minuten Quality Time mit Geschichten über magische Tiere, Superkräfte und einem Tag in Marienkäfergröße.
Radio Hádra - Creative Writing
Tuesday, January 26, 2021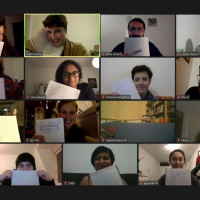 After a three month halt, Radio Hádra continued last week featuring Romina Raabe, who shared a virtual session on creative writing. The session was aimed on finding inspiration, in times when it feels scarce. Right now, certainly, feels like one of those times to plenty of us. We stay inspired by our contact with each other, with you! At Radio Hádra our efforts are to have a platform where we are able to express and share this energy outwards. All people and languages are welcome to join us on our continued collaboration and search for inspiration with Romina Raabe on the 24.2.2021. More details coming soon.
We always appreciate your feedback, thoughts and ideas. You are welcome to do so:
info@zlev.de
@zlev (instagram)